Functional & Holistic Doctor known Worldwide
Dr. 
Jay

 

Goodbinder

 ND 

DC

 

DABCI
Jay Goodbinder ND DC DABCI is a doctor in Kansas City MO who serves clients in surrounding areas and cities across the United States, as well as several countries around the world.
Dr. Goodbinder went to the University of Kansas where he earned his bachelor's degree in community health. For his doctoral degree, Dr. Goodbinder went to Cleveland Chiropractic College in Overland Park, KS. where he graduated Valedictorian, Magna Cum Laude, Pi Tau Delta international chiropractic honors society, Who's Who of all colleges and universities in the United States, and received the prestigious research award for functional medicine therapies.
Dr. Goodbinder has gone through four years of post-doctoral training in functional medicine, endocrinology, immunology, biochemistry, and physiology, as well as epigenetics. He speaks internationally about reversing life-crippling diseases. He is the author of the Amazon best-selling book "Defending Your Life" and has helped thousands of people all over the world fulfill their potential and realize their purpose in life.
Dr. Goodbinder will create a personalized functional medicine and epigenetics plan to suit your individual needs. He specializes in Epigenetic science to help you not 'express' disease and be able to function at your best with functional medicine therapies, Epigenetics, and lifestyle counseling. Under the care and supervision of Dr. Goodbinder, clients report higher functioning in all areas of their lives.
Dr. Angela Garner, MD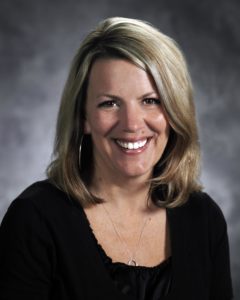 Dr. Angela J Garner, MD is a doctor primarily located in Kansas City MO. She believes in a holistic approach to naturopathic, functional and traditional medicine. She has more than 17 years of experience, and her specialties include hospice, Palliative and internal medicine. She graduated from Saba University School Of Medicine in 2002.
Dr. Garner is passionate about helping people. In her free time, Dr. Garner spends time volunteering and traveling to other counties to provide medical care where people lack proper access.
Dr. Garner believes that feeling beautiful inside and out has incredible benefits to the mental and physical effects of aging. In 2012, she opened Refresh Medical Day Spa and Hormonal Health in Overland Park, KS. She also periodically works with patients in the Epigenetics Healing Center to administer and provide specialized care as part of a holistic treatment plan.